Parts of Rockingham County:
Brentwood 
East Kingston
Epping 
Exeter 
Greenland
Hampton 
Hampton Falls 
Kensington 
Kingston 
New Castle
Newfields 
Newington
Newmarket
North Hampton
Portsmouth
Rye
Seabrook
South Hampton
Stratham
All of Strafford County:
Barrington
Center Strafford
Dover 
Durham
Farmington
Lee 
Madbury
Milton 
Milton Mills 
New Durham 
Rochester
Rollinsford
Somersworth
Strafford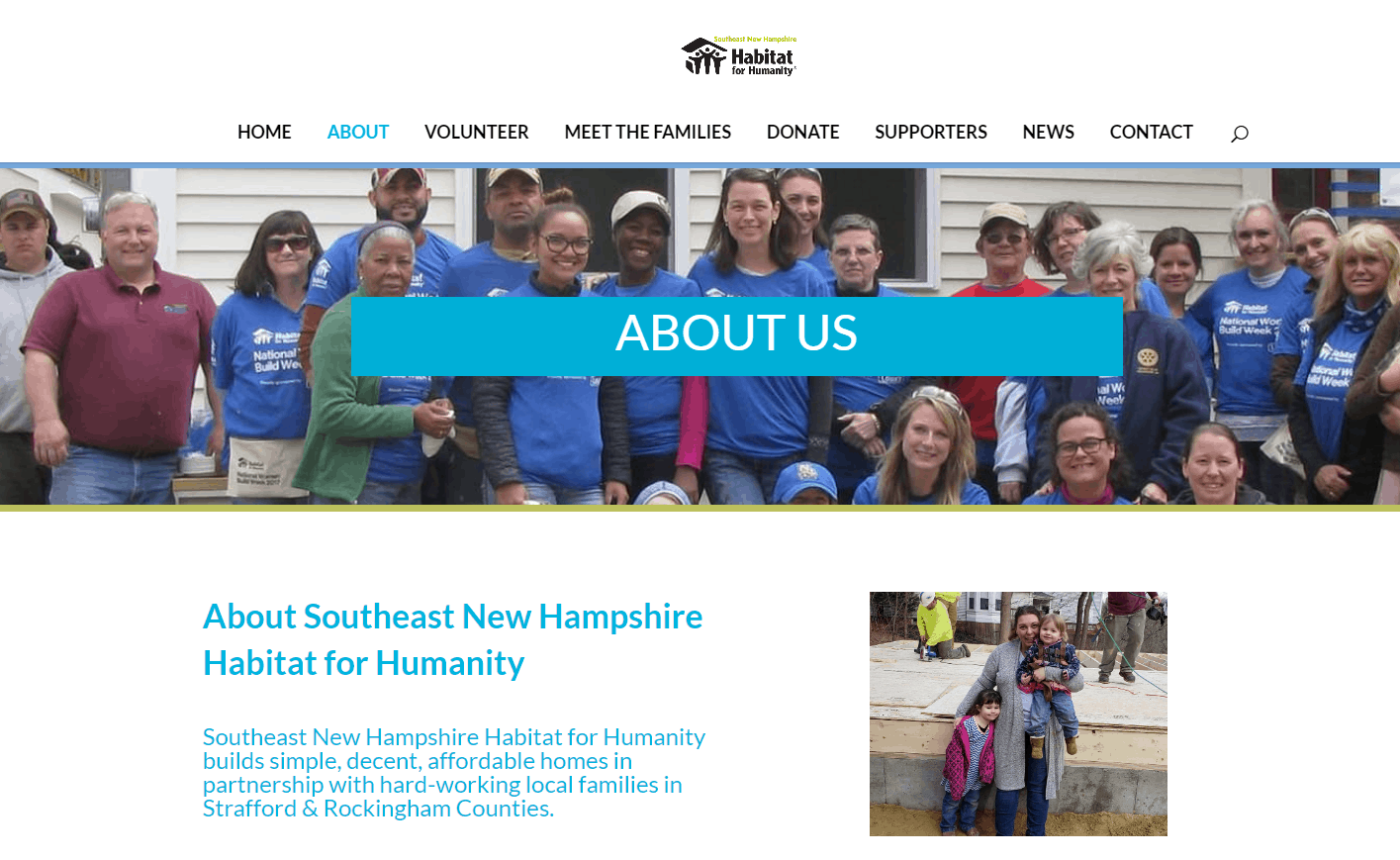 ABOUT SOUTHEAST NEW HAMPSHIRE HABITAT FOR HUMANITY 
Driven by the vision that everyone needs a decent place to live, Habitat for Humanity has grown from a grassroots effort that began on a community farm in southern Georgia in 1976 to a global nonprofit housing organization in 1,400 communities across the U.S. and in over 70 countries. Information related to our local affiliate chapter can be found by clicking here.
Reach Out and Speak to Us!
We're waiting to discuss your project.
Located at:
29 Fox Run Road Newington, NH 03801
Phone (603) 750-3200
Email: manager@nhrestore.org
ReStore Hours:
Tuesday – Saturday 9:00– 5:00
Donation Center Hours:
Tuesday – Saturday 9:00 – 4:30
(Both are closed on Sundays & Mondays)
We are pledged to the letter and spirit of US policy for the achievement of equal housing opportunity throughout the nation. We encourage and support an affirmative advertising and marketing program in which there are no barriers to obtaining housing because of race, color, religion, sex, handicap, familial status or national origin.