CONTACT US


Southeast New Hampshire Habitat for Humanity ReStore
Address:
29 Fox Run Road
Newington, NH 03801
(The old Roller Rink near
Wal-Mart – plenty of parking!)
Contact the ReStore:
(603) 750-3200
Email: manager@nhrestore.org
Donation: Donate@nhrestore.org
ReStore Hours
We are open Tuesday – Saturday
9:00am to 5:00pm.
(Closed Sundays and Mondays)
Donation Center Hours
Our Donation Center is open Tuesday – Saturday 9:00am to 4:30pm and you don't need an appointment.
(Closed Sunday and Monday)

 Are you a homeowner, Do-it-Yourselfer or just love to upcycle things and lower your impact on the world? Or maybe you just like saving money! Our Newington, NH ReStore is the perfect place to shop! Take advantage of deeply discounted prices on kitchen cabinets, furniture, building materials, tools (and more!)  to help you decorate/renovate your home – at a fraction of the cost – all the while supporting our mission and helping others. It's win-win!
Our inventory changes constantly, and we receive new donations daily. You never know when you might uncover your next great find unless you drop by! Follow us on Facebook, this website, and be sure stop by the ReStore often to check out what's new.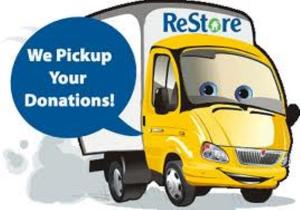 Schedule a Pick Up
We make it easy to donate large and multiple items. To schedule the free ReStore pick-up service, simply call: (603) 750-3200 OR email donate@nhrestore.org.

What We Stock
From plumbing and lighting to furniture and cabinetry – our gently used items are available to the public at 30% to 80% below retail costs. ReStore proceeds benefit SENH Habitat for Humanity's mission of providing safe, decent, affordable, and energy-efficient housing to hard-working, low-income families in Strafford and Rockingham counties. And don't forget, for every $1 you spend at the ReStore 1.3 lbs. of waste is diverted from a landfill!

Donate Materials
Your contributions of goods and materials are welcome . . . and needed. Pick up of items is available. Here is a full list of items we can and cannot accept.  
Volunteer at the ReStore
Is the local hardware store your natural habitat? Do you enjoy spending time with people and organizing one-of-a-kind merchandise? From creating product displays to picking-up donations, there is always a new and exciting task to be done around the ReStore. Volunteer with us.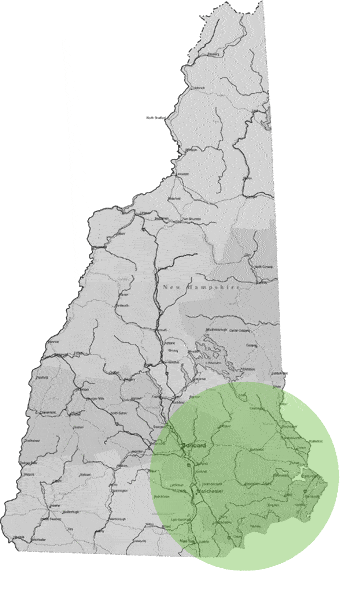 All of Strafford County:
Barrington
Dover
Durham
Farmington
Lee
Madbury
Middleton
Milton
New Durham
Rochester
Rollinsford
Somersworth
Strafford
Parts of Rockingham County:
Atkinson
Brentwood 
Danville
Deerfield
East Kingston
Epping 
Exeter 
Fremont
Greenland
Hampstead
Hampton 
Hampton Falls 
Kensington 
Kingston 
New Castle
Newfields 
Newington
Newmarket
Newton
North Hampton
Nothwood
Nottingham
Plaistow
Portsmouth
Raymond
Rye
Salem
Sandown
Seabrook
South Hampton
Stratham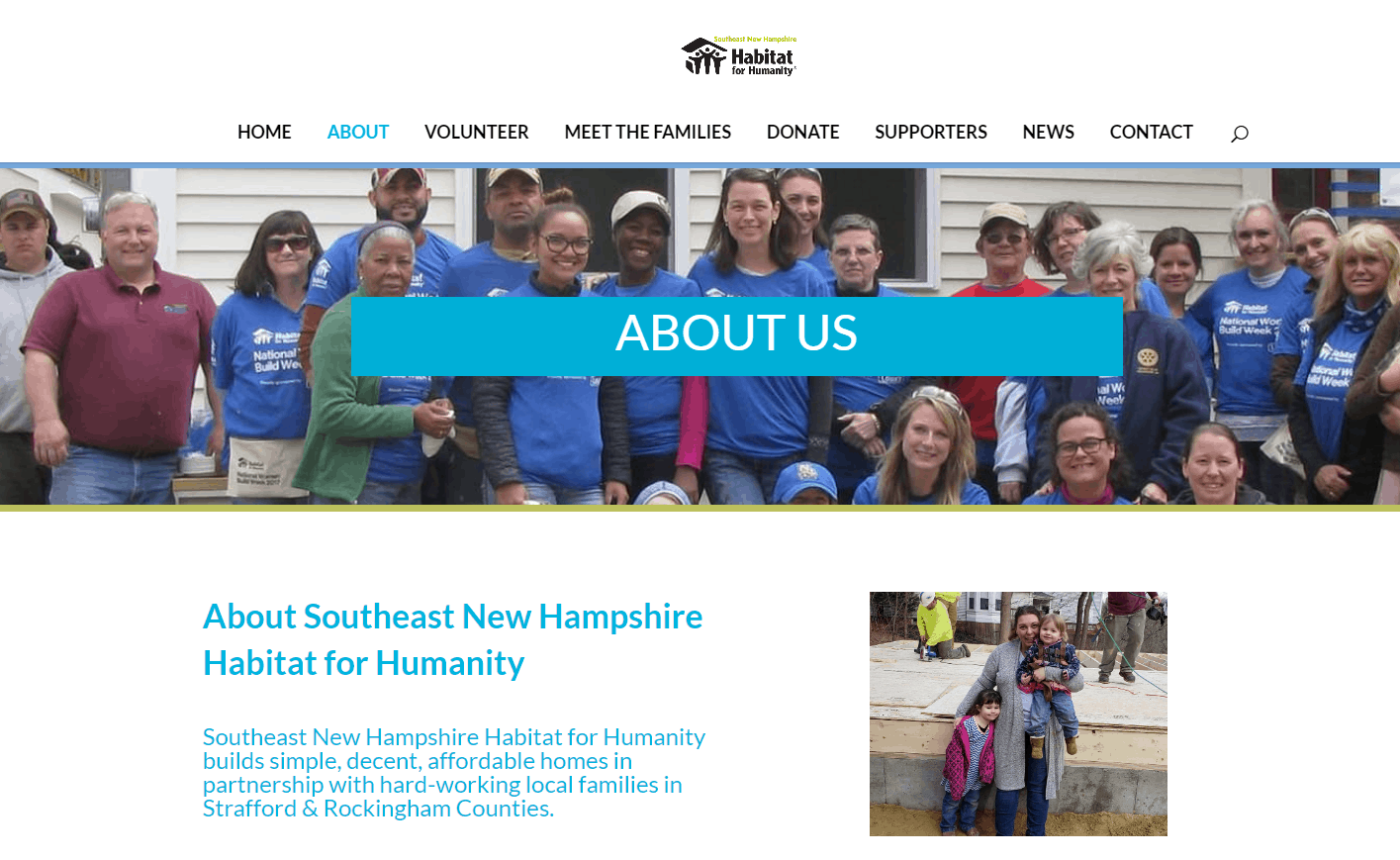 ABOUT SOUTHEAST NEW HAMPSHIRE HABITAT FOR HUMANITY 
Driven by the vision that everyone needs a decent place to live, Habitat for Humanity has grown from a grassroots effort that began on a community farm in southern Georgia in 1976 to a global nonprofit housing organization in 1,400 communities across the U.S. and in over 70 countries. Information related to our local affiliate chapter can be found by clicking here.
Reach Out and Speak to Us!
We're waiting to discuss your project.

Located at:
29 Fox Run Road Newington, NH 03801
Phone (603) 750-3200
Email: manager@nhrestore.org
Donation Email: donate@nhrestore.org
ReStore Hours:
Tuesday – Saturday 9:00– 5:00
Donation Center Hours:
Tuesday – Saturday 9:00 – 4:30
We are pledged to the letter and spirit of US policy for the achievement of equal housing opportunity throughout the nation. We encourage and support an affirmative advertising and marketing program in which there are no barriers to obtaining housing because of race, color, religion, sex, handicap, familial status or national origin.