Welcome to the Southeast New Hampshire Habitat for Humanity ReStore!
A DISCOUNT HOME IMPROVEMENT & DONATION CENTER
Located in Newington, NH and serving  Strafford & Rockingham Counties, the SENH Habitat for Humanity ReStore is a retail outlet specifically designed for homeowners and home improvement specialists alike. From plumbing and lighting to furniture and cabinetry – our gently used items are available to the public at 30% to 80% below retail costs. ReStore proceeds benefit SENH Habitat for Humanity's mission of providing safe, decent, affordable, and energy-efficient housing to hard-working, low-income families in Strafford and Rockingham counties. And don't forget, for every $1 you spend at the ReStore 1.3 lbs. of waste is diverted from a landfill!

The ReStore is Open!
We are following all of the safety guidelines set forth by the state of NH and the CDC and will continue to monitor them accordingly. Safety is our #1 priority! All employees will be wearing masks and practicing social distancing and we will be sanitizing the ReStore throughout the day.  
New ReStore Hours:
Tuesday – Saturday 
9:30 – 4:30  
We have made some changes and we are asking all of you to help us in our efforts to keep shoppers, donors, volunteers and the ReStore staff safe!
Customers must wear face coverings/masks at all times when in the ReStore *

Please adhere to the new traffic patterns for entering/exiting the ReStore & the new traffic patterns within the ReStore
Please remember to social distance (at least 6 ft. apart)
We will be limiting the number of people that will be allowed into the ReStore at one time
We will have hand sanitizer & disinfectant spray available for all customers
We will be asking customers to self bag their purchases – we will provide the bags
(*It is our Store Policy that face coverings/masks must be worn by customers and staff. We will consider reasonable accommodations or modifications to our policy on an individual case by case account. If you are indeed asking that a modification be made for you under the ADA, individuals must ask for the special accommodations. Please contact our store manager.We will do our best to accommodate and serve your reasonable requests. Please Click Here to visit the ADA Website.)
ReStore & Donation Center Hours & Info

Location:
29 Fox Run Rd.
Newington, NH 03801
Contact Us:
(603) 750-3200
New ReStore Hours:
Tuesday – Saturday 9:30 – 4:30

New Donation Center Hours:
Tuesday – Saturday 9:30 – 4:30



Both the ReStore & the Donation Center are Closed on Sundays & Mondays!

3) 750-3200
Email: manager@nhrestore.org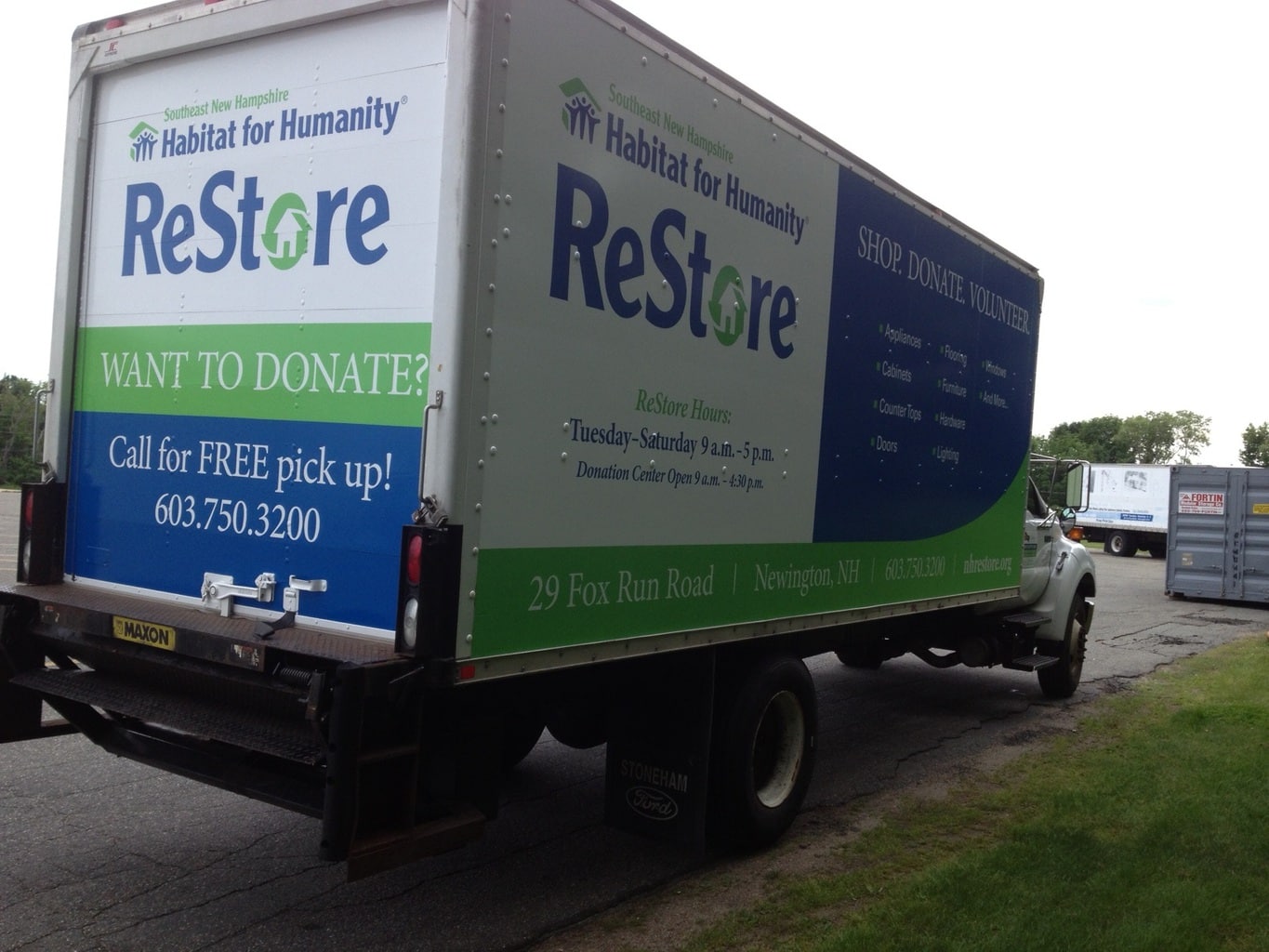 Looking for something special? Or ready to schedule a pickup?
Give us a call – we'd love to hear from you.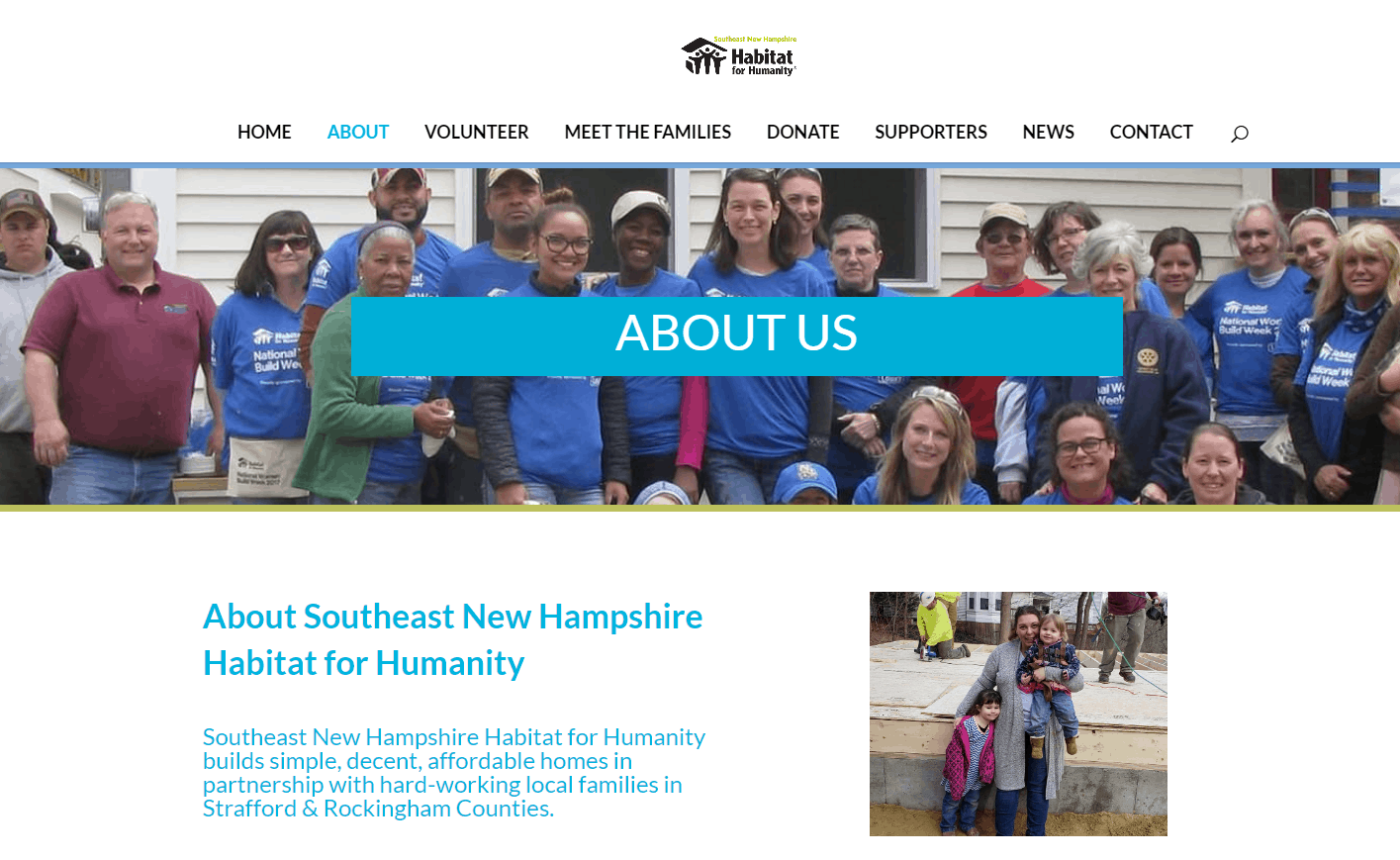 ABOUT SOUTHEAST NEW HAMPSHIRE HABITAT FOR HUMANITY 
Driven by the vision that everyone needs a decent place to live, Habitat for Humanity has grown from a grassroots effort that began on a community farm in southern Georgia in 1976 to a global nonprofit housing organization in 1,400 communities across the U.S. and in over 70 countries. Information related to our local affiliate chapter can be found by clicking here.
Parts of Rockingham County:
Brentwood 
East Kingston
Epping 
Exeter 
Greenland
Hampton 
Hampton Falls 
Kensington 
Kingston 
New Castle
Newfields 
Newington
Newmarket
North Hampton
Portsmouth
Rye
Seabrook
South Hampton
Stratham
All of Strafford County:
Barrington
Center Strafford
Dover 
Durham
Farmington
Lee 
Madbury
Milton 
Milton Mills 
New Durham 
Rochester
Rollinsford
Somersworth
Strafford 
We'd love to hear from you.
Located at:
29 Fox Run Road Newington, NH 03801
Phone (603) 750-3200
Email: manager@nhrestore.org
ReStore Hours:
Tuesday – Saturday 9:30 – 4:30
Donation Center Hours:
Tuesday – Saturday 9:30 – 4:30
(Both are closed on Sundays & Mondays)
We are pledged to the letter and spirit of US policy for the achievement of equal housing opportunity throughout the nation. We encourage and support an affirmative advertising and marketing program in which there are no barriers to obtaining housing because of race, color, religion, sex, handicap, familial status or national origin.